B"H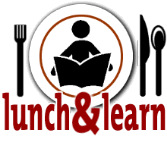 Mondays from 1:00 - 2:00 PM
Skip the corporate lunch and have a real power lunch over delicious kosher food. Take an hour of your week to rejuvenate and feed your body and soul. Gain practical and relevant lessons which you can implement in your life on a daily basis.

WinterSeries:
The Aspects of a Jewish Home
Dates:  Mondays Jan. 13 & 26, Feb. 3 & 10 
Time:  1 PM
Cost:  $40/series OR $12/class
RSVP:  RESERVATIONS REQUESTED  click here for reservation form


For more information about this or any of our Women's Programs, please call Mrs. Chana Raichik, 301-926-3632, x 102 or e-mail info@OurShul.org.